Ministers lose seats in bruising election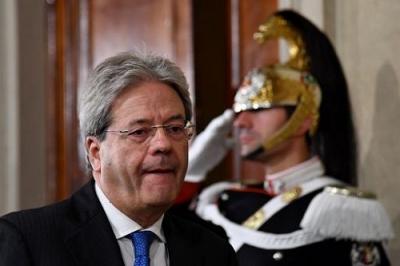 Paolo Gentiloni held onto his seat in Rome, but many of his ministers struggled.
ROME – Almost half of current Prime Minister Paolo Gentiloni's ministers were projected to lose their seats on a bruising election day that saw the country essentially divided in two between the Five Star Movement (M5S) in the south and the right-wing coalition in the north.
 The first surprise came from Nardò in Puglia where both the Democratic Party (PD) and Liberi e Uguali (LeU) had put forward big-name candidates in the hope of winning over voters. However, neither Teresa Bellanova (PD) or Massimo D'Alema (LeU) came close to winning the seat, with Barbara Lezzi triumphing for M5S.
 Pietro Grasso, the head of LeU who had broken away from the PD in the hope of reinvigorating the left, also performed poorly, capturing around six percent of the vote in Palermo.
 Perhaps the greatest shock came in Pesaro where the PD's Marco Minniti came third in the race for the Chamber. In Sept 2017, Minniti was voted the most popular member of the PD government, after his deal with the Libyan coastguard as Interior Minister cut the number of landings in Italy by almost half.
 What makes Minniti's loss all the greater is that the seat's winner, M5S's Andrea Cecconi has pledged to leave the seat after he was caught up in the repayment scandal that engulfed the Movement two weeks ago.  
 Those results contrasted heavily with resounding victories for some of the other biggest names in Italian politics. Luigi Di Maio won an astonishing 63.8 percent in Acerra and even the struggling Matteo Renzi won his senate seat with 44 percent, according to La Repubblica.
 In the capital, Gentiloni won his seat with an estimated 40 percent in his college, while Emma Bonino won the Roma 1 constituency with 38.9 percent on an otherwise disappointing night for her +Europa party.  
 One chink of light for the PD emerged in the Lazio regional elections where RAI projected that Nicola Zingaretti would buck the national trend  and win a further term in the regional government with 34.4 percent of the vote. 
tw