Travel delays and winter weather continue in Italy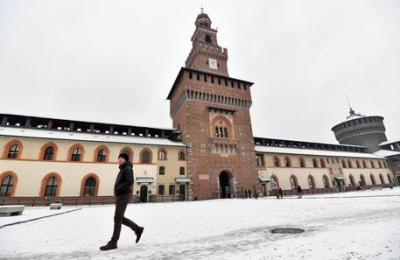 ROME - Italy continues to suffer the effects of severe weather as major A1 motorway closed in both directions, from Milan to Sasso Marconi, as a result of increasing ice formation on the roads.
 Milan has experienced light snowfall, but the city continues to run as normal for the most part. Public transport has not been disrupted and the temperature remains hovering at around 0. Schools remain open, and salt trucks are in action around the city to minimise risk. Commuters, however, have suffered as the surrounding regions have experienced more severe weather, causing the cancellation of 30 percent of the Trenord trains in and out of the city.
 Emilia Romagna has been particularly affected by the rain and ice and has seen the closure of various sections of the A13 and A14. A section of the A12 between La Spezia and Sestri Levante has also been closed.
 The widespread problem of rapidly forming ice continues to cause complications and delays with the railway service in certain areas, with particular disruptions on the Genoa-Milan, Genoa-Turin, Genoa-Savona and Parma-La Spezia lines. Power lines have frozen and tracks remain treacherous. However, elsewhere trains appear to be running more regularly, with limited disruptions.
 Although the end of the cold snap seems to be in sight, the icy rain and sub-zero temperatures have proved to be a lethal combination. The extreme weather has claimed 2 Italian lives so far, bringing the European death count to 55.
 eh