English Theatre of Rome presents 'Life is a Fairy Tale'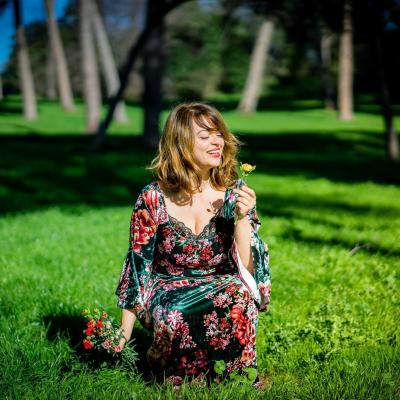 Glyka Stoiou, star of Life is a Fairy Tale
ROME - The English Theatre of Rome will present its dramatic black comedy, "Life is a Fairy Tale" on Saturday March 24 and Sunday March 25 at 4 p.m. This comedic and thought provoking play focuses on one woman's journey through death and the underworld, as she recounts her experiences on earth and her relentless search to find a soul mate.
 The play has already received glowing reviews, describing it as "fascinating", "magical" and "captivating."
 Mélodie, a French visual artist commented that Stoiou "made us laugh; she made us cry; but most of all she made us think."
 Glyka Stoiou, the author and star of this one-woman show, is of Greek birth and currently resides in Rome. She has worked as a director, producer, writer and actress in a variety of theatre productions, documentaries and cultural institutes. Her plays have grasped the attention of both national and regional audiences in Greece and have also reached other European countries and the United States.
 "Life is a Fairy Tale" was originally performed in Greek theatres in 2017, under the direction of Dimitris Dimopoulos. This month, it will grace the stage in Rome, under the new direction of Justyna Choroszczak.
 Justyna Choroszczak, is an English and Creative Writing student at Coventry University. She has written and presented her original plays in Poland and has won the second and third prize in a national polish contest. Her accomplishments are even more impressive given her modest age of 22. "Life is a Fairytale" will mark her debut as an international director.
 Dimitris Dimopoulos, the former director of the production describes it as "a play about one woman, but a show about all women," due to the relatable nature of the struggles and triumphs experienced by Stoiou's character.
 The play will take place in Il Cantiere, Via Gustavo Modena 92, Trastevere, (near Ponte Garibaldi). Tickets can be reserved at rometheatre@gmail.com or rometheatre@yahoo.com
 jp-eh
 eh