Leaked survey paints 'damning' picture of UN accountability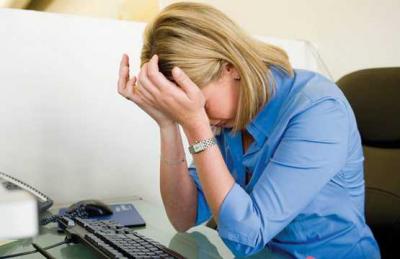 ROME – Less than half of United Nations staff believe that they will be protected from retaliation if they report misconduct or cooperate with audit investigations, according to a leaked UN internal survey, obtained by the whistleblower advocacy group, Hear Their Cries.
 Only 45 percent of over 14,000 staff who responded to the survey were confident that they would be protected from retaliation and only 30 percent said they felt comfortable challenging the status quo in the UN Secretariat.
 The responses of UN employees regarding accountability and ethical behavior were 19 percent worse than the public-sector norm.
 In a statement released on Thursday, Hear Their Cries argued that "the damning results" detailed "the steep mountain the Secretary General has to climb if he is ever to achieve real reform and zero tolerance for abuse in the UN."
 Hear Their Cries was set up by former UN staff and whistleblowers to shine a light on the issue within the organisation.
 They are currently campaigning for an independent system of reporting to be put in place and argue that the current internal investigations are a "deliberate delaying tactic" to prevent justice being served.
 "The fear of retaliation in the UN is a major reason why staff members will not report sexual harassment or abuse," former UN investigator turned whistle-blower, Peter Gallo commented.
 "The UN has deliberately and cynically maintained a fundamentally dysfunctional 'whistle-blower protection' regime in order to discourage staff members from reporting misconduct," he added.
 UN Secretary General, Antonio Guterres, approved new rules supposedly protecting those speaking out from retaliation in Jan 2017. However, the first application under the changes has gone stalled.
 Emma Reilly asked for protection from retaliation after reporting actions in China, but the case has been stalled for well over a year, despite the UN Ethics Office being required under the new rules to report a preliminary finding in 30 days.
 "The UN's internal investigation process is so slow," Gallo noted, "that by the time evidence is handed over to prosecutors the evidentiary chain has gone cold and the chance of gaining successful prosecutions is almost zero."
tw
UN Secretary General Antonio Guterres