France pile Six Nations misery on lacklustre Italy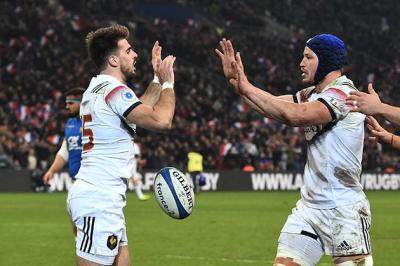 ROME – Italy's miserable run in the Six Nations continued as they suffered another defeat in the competition against a lacklustre France at the Orange Velodrome in Marseille, the game ending 34-17.
 The French team's preparations had been disrupted by events in Scotland after the last round of fixtures two weeks ago.
 Several French players were dropped for the Italy clash on Friday, after it emerged that they had gone on a night out in Edinburgh after losing to Scotland, with police even investigating the behaviour of some of the members in relation to a sexual assault, although they announced that no crime had been committed.
 Italy, however, failed to capitalise on their host's less than perfect preparations, with France's pack driving Paul Gabrillagues over the try-line after just five minutes.
 But Italy sprang into life in the tenth minute with their own rolling maul 15 metres from France's line. Eventually drawing the penalty try and edging 7-5 in front.
 Two penalties restored the French lead before the end of the first half, with the hosts dominating territory but a little too disjointed to punish Italy.
 After the break, the two teams traded a penalty each before Mathieu Bastareaud produced a wonderful back-of-the-hand offload to set Hugo Bonneval free to score and give France a 19-10 advantage.
 The penalties and tries kept coming for France, with Bastareaud receiving his reward for earlier efforts with a try of his own after Italy failed to defend as a team from a routine clearance.
 Italy ran in a consolation try, scored by Matteo Minozzi, but the second half had finished any hopes of a revival. Sadly, Italy now look destined to complete another winless Six Nations.
tw