IFAD deal to aid Saudi diversification plan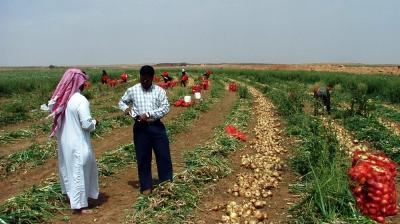 ROME – The International Fund for Agricultural Development (IFAD) announced the signing of a new agreement between the UN agency and the government of Saudi Arabia "to help boost agriculture production and food security" in the country.
 The three-year Reimbursable Technical Assistance (RTA) agreement, signed amidst IFAD's 41st Governing Council meeting taking place on Tuesday and Wednesday in Rome, is aimed at enhancing the "productivity, profitability and climate change resilience of an estimated 30,000 smallholder farmers and their farmer-based organizations."
 In particular, IFAD intends to lend assistance to the Saudi government relating to the production of coffee and mangos, the provision of new technologies and in widening access to new markets.
 The deal was signed by the President of IFAD, Gilbert F. Houngbo, and Abdulrahman Al Fadli, the Saudi Minister of Environment, Water and Agriculture. But it forms part of Saudi Arabia's National Transformation Plan (NTP), announced in June 2016 and spearheaded by the new heir to the throne, Mohammad bin Salman.
 The NTP is essentially a plan to diversify Saudi Arabia's economy and to reduce its dependency on the oil sector. It even involves partly privatising oil production.
 Nonetheless, that plan has been undergoing changes in recent times, with a redraft widely reported in Sept 2017 adjusting some of the more ambitious aims and providing longer implementation times than the original plan.
 Indeed, Houngbo met a Saudi delegation that same month to explore the possibility for greater cooperation between the organisation and the Middle-Eastern nation.
tw