Brexit good for Italian immigration, argues ISTAT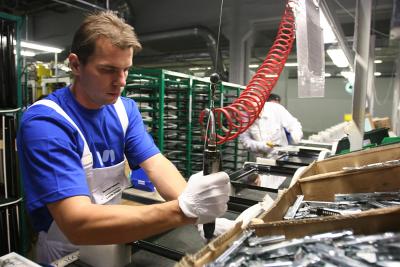 ROME – The United Kingdom's decision to leave the EU could be beneficial to Italy's economy, especially in improving the quality of migration into Italy, according to Italian National Institute for Statistics (ISTAT).
 In a report detailed on Monday in Corriere della Sera, ISTAT argued that "although it is too early to assert on a statistical base, there is an element of novelty appearing for the first time in the international panorama of Europe: Brexit."
 Italy's migration balance improved by 144,000 in 2017, according to the agency. "The decision to migrate is very complex," they argued. "The recent economic recovery and the increase in labour demand are certainly amongst [the factors]" leading to an increase in migration into the country.
 However, they also suggested that the Brexit vote had led to a greater proportion of Italians returning from abroad. 45,000 Italians returned to Italy in 2017, up nearly 20 percent from the previous year. A figure that ISTAT attributed to more citizens returning from the UK, traditionally the most popular destination for Italian migrants.   
 Nonetheless, they also stressed that the majority of the increase was due to incoming movements from foreign citizens, increasing by 10.9 percent in 2017 to 292,000 foreign registrations in Italy.
 Corriere, in turn, stressed that the figures could mean that immigration into Italy was improving in quality with more skilled and educated workers arriving. Noting in particular that Italy had the opportunity to bring in financial and start-up expertise. Figures, they argued, that "deserved attention from the government given our historic incapacity at attracting and retaining talent."
 ISTAT's report marks an interesting intervention in the current immigration debate in Italy, still reeling from the anti-migrant attack in the city of Macerata.
tw