James Taylor to head all-star Lucca music festival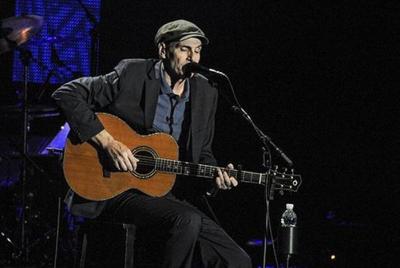 FLORENCE - Five-time Grammy award winner and internationally acclaimed American singer-songwriter, James Taylor has been confirmed to perform in Lucca for July's Summer Festival, performing alongside international acts such as Gorillaz and Nick Cave.
 Every year since 1998, Piazza Napoleone in Lucca has played host to some of the most iconic musical acts from around the world.
 With the intimate renaissance-era ambience of Lucca and an open-air setting, it draws a diverse and popular fan base, with visitors from all over the world uniting in the green pastures of Tuscany for the month of July.
 This summer Taylor will appear alongside his long-time friend and special guest, Bonnie Raitt, an American blues singer, activist and fellow Songwriting Hall-of-Famer who is on tour to promote her album Dig in Deep.
 Together, the duo boasts more than 30 completed projects, giving them more than enough material to achieve a stunning set-list.
 Accompanying Taylor will be an all-star band, made up of quality musicians such as Jimmy Johnson (bass guitar) and Steve Gadd (drums).
 Taylor, the complex and archetypal emotive singer-songwriter of the seventies, rose to fame after his breakthrough track 'Sweet baby James,' released in 1970. His introspective songs, acoustic guitar and modest tones paved the way from the turbulent activism of the sixties to the conservative populism of the following decade.
 Through his simplistic compositions that draw on the popular genres of folk and jazz, he holds a large succession of hit albums and singles to his name, including many covers of older songs by artists as widely recognised as Carole King, Sam Cooke and The Beatles.
 He remains one of the most successful artists of all time, having sold more than 100 million records worldwide as well as achieving a diamond certification for his 1976 Greatest Hits album and being inducted into the songwriters Hall of Fame in 2000.
dr