IFAD announce multi-million funding for Tajikistan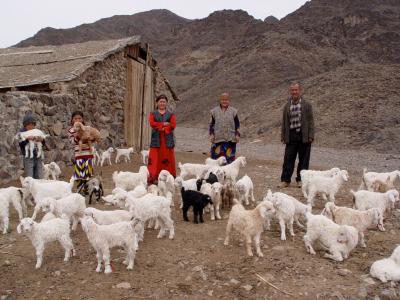 ROME - The International Fund for Agricultural Development (IFAD) announced that they put together a financing package with the Republic of Tajikistan worth dlrs 39.3 million, in order to "help reduce poverty and stimulate inclusive economic growth in poor rural communities."
 The "Community-Based Agricultural Support Project" was signed on Thursday by Gilbert F. Houngbo, President of IFAD, and Qahhorzoda Faiziddin Sattor, Tajikistan's Minister of Finance. It sets out a commitment by IFAD to lend the country dlrs 15.3 million, whilst granting it a further dlrs 15.3 million.
 The Republic itself will provide dlrs 4.9 million, with smaller sums arriving from other beneficiaries and organisations.
 Tajikistan struggles with agricultural production, according to IFAD, due to a lack of access to modern technologies, notably farm equipment and machinery.
 The project aims to aid 48,000 households over the course of its six years implementation, primarily targeted at the districts of Devashtich, Dusti, Jaihun, Norak, Rasht, Shahriston and Tajikobod, where, IFAD explained, "poverty levels are high and there is potential for agriculture development."
 Hamid Abdouli, IFAD's Country Programme Manager, stated that the goal of the project was "to improve access of communities to productive infrastructure and services leading to sustainable agricultural production and equitable returns."
 "We hope to do this," he continued, "by strengthening village organizations, developing business-oriented farmer groups and building the capacities of both public and private service agencies to deliver goods and services to smallholder farmers."
 The programme will also attempt to ensure that Tajikistan's women are included within this community development.  
 It marks the latest intervention by the agency in the country. Since 2008, IFAD has financed four rural development projects in Tajikistan, at a total cost of dlrs 94. IFAD estimates that their efforts have aided over 288,000 rural households so far.
tw