NGOs accuse EU and Libya of human rights abuses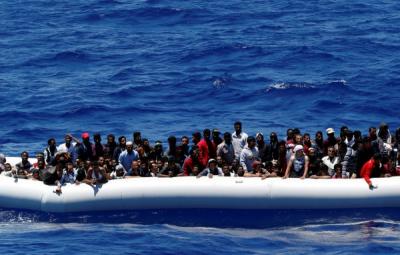 ROME – Mission Lifeline, the German search and rescue organisation that operates in the Mediterranean, have released a press statement calling on the EU to end its collaboration with the Syrian coastguard, accusing it of "systematic human rights violations off the coast of Libya."
 The group and other NGOs have announced a "social media action day" on Sunday, Jan 28, in which they promise to reveal "articles, photos and videos" that prove the violations are taking place.
 Axel Steier, founder of Mission Lifeline, recalled that "our civilian search and rescue ship was in the Mediterranean on its first rescue operation in Sep 2017, when it was attacked by the Libyan 'Coast Guard'. Our crew was providing humanitarian aid 19 miles from land, in international waters, when this attack occurred. They fired shots and boarded our ship without the captain's consent."
 Steier continued that the Libyan coastguard even requested that the boat hand over its passengers, a request the crew refused.
 It joins a growing body of condemnation towards the EU's policy, most especially the conditions that migrants face when returned to Libya. In Nov 2017, the UN's human rights chief, Zeid Ra'ad al-Hussein, released a statement calling the cooperation "inhuman" and labelling Libya's detention system as "broken beyond repair."
 But politicians, including those in Italy, have hailed the project for stemming the flow of migrants into Europe. Italy's Interior Minister, Marco Minniti, lauded Libyan efforts in Aug 2017 arguing at the time that in a "weekend they saved 1,180 migrants while the whole international apparatus only saved 130."
 At present Libya accounts for over 90 per cent of departures from Africa towards Europe, meaning that any solution will require an alternative plan for dealing with the flow of people embarking from there.
 Steier hopes though, that the EU itself will "finally take responsibility and save people in the water."
tw