The politics of power, women in Gomorrah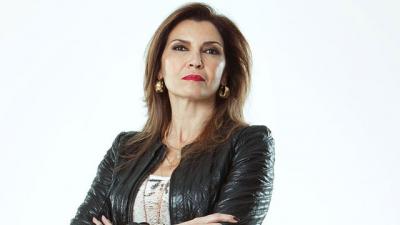 ROME - The international success of Gomorrah surely could not have been anticipated despite the show's complex characters, excellent dialogue, and Shakespearian levels of brutal tragedy. Perhaps the best marker of the book, and then show's, potency was the mafia's desire to gun down the writer Roberto Saviano like something from his own writings, luckily the native Neapolitan escaped unscathed.
 Gomorrah presents a different image of the mafia than audiences are used to. Unlike the hard-boil detective stories of the 30's or the film noirs of the 40's and 50's, the brutality of living within the dark underbelly is not a metaphor for capitalism or the nihilistic sentiments of soldiers integrating back into society after the second world war. Instead, Gomorrah just is. 
 For those who keep up to date on the dealings of the mafia in Naples, Palermo, or Rome, it is obvious that this is not a world that lines up with the image of trench coats and patriarchal structure which audiences have been exposed to all of their lives.
 Desperation, fear, and crippling paranoia dominate the life. Red in tooth and claw on the filthy streets of Naples, this is not a romantic image of a life outside the law.
 Women take a leading role in fiction and reality. Mariangela Di Trapani (
read about here)
is one example of a wife taking control of the operation while the husband sits in prison. In a position that seems as much to do with Machiavellian calculations, a will of steel and a propensity for brutality, there is no difference in gender. 
 The recognition of the fact that this is a system that reduces a human being to a function, as Saviano wrote in the book, "in the Camorra system murder is necessary; it's like depositing money in the bank, purchasing a franchise, or breaking off a friendship," nullifies the impression that everyone serves their purpose except for women because that is a big red line in the sand for the mafia. 
 While being no paradise in the society of thieves, Gomorrah shows that without the luxury of ignorance, underestimation is fatal. 
kvh