Italian man dismembered and burnt in Thailand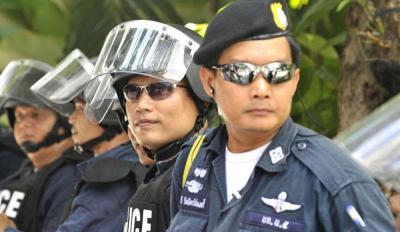 ROME - The charred and dismembered corpse of Giuseppe De Stefani, a 62 year old from Sondrio was found in Thailand.
 The body was found in a forest in the province of Phichit, near to where the Italian national lived.
 Police are searching for his estranged wife Rujira Eiumlamai, 38, a native of Thailand, and also a Frenchman presumed to be her lover. The spouses allegedly had been fighting over money
 The working theory is that De Stefani met his end elsewhere at the hands of his wife or her lover at which point the body was butchered and taken to the woods in a suitcase which was then set on fire. He was identified by a tattoo on one of his dismembered legs.
 The Italian Foreign Ministry, the Italian embassy in Bangkok, and Interpol are involved in the investigation. Thai police have previously put De Stefani on a "black list" for an unspecified reason, although he managed to return to the country regardless.