Rome's taxi drivers to get lessons in manners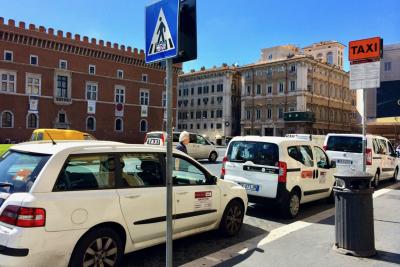 ROME – Roman taxi drivers are to be offered lessons "courtesy, hospitality, language, and excellence" by the department of tourism.
 Taxi drivers are something of a wildcard when it comes to tourists, you never know what to expect. While there are, like any city, bad actors, some confrontations with foreigners arise from cultural misunderstandings; this is made all the more problematic by the fact that they are often the first Italian that these people meet.
 The course will teach the basic phrases in a number of different languages, notably Mandarin as the number of tourists from China is expected to increase, so your cabby can wish you a goodnight wherever you hail from.
 Other misunderstandings can arise from the fact that perhaps not every foreigner wants to drive past the coliseum instead of directly to where they asked to go or that there is traffic along the route that the customer is following on Google maps.  
 It is important for members of service industry to know that the 14 million people that come to the eternal city are likely there for just that, the city. Earning a few euros extra by scamming a tired tourist who just got off a flight and can't speak Italian is worse than just immoral, it effects the world's opinion in Italy.
kvh