Launch of Costa Smeralda Prize dedicated to the sea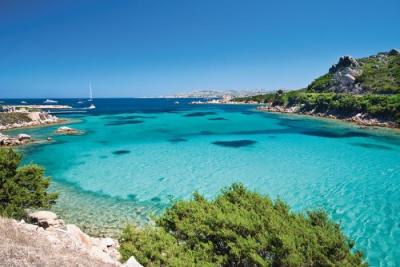 Costa Smeralda. Image: immobilsarda
ROME - Famed for its beautiful beaches and expensive real estate, Sardinia's Costa Smeralda will now have a literary prize dedicated towards its chief resource: the sea.
 The Costa Smeralda Consortium, with sponsorship from the Ministry of the Environment, have established three categories for the award - fiction, non-fiction and "blue innovation" -  the latter being awarded to "an innovator-researcher, entrepreneur or administrator, who has undertaken new concrete steps for the protection of the sea." The public will also cast their vote in a Special Prize for one of the winners on the night of the awards.
 The awards will be judged by panel of writers, researchers and scientists in the field, including Donatella Bianchi, leader of Linea Blu and President of WWF. The winners will receive prize money and an artwork at the ceremony on April 28.
 Prior to the prize, there will a weekend dedicated to environmental sustainability (April 7-8), including a "reclamation of the shores from plastic" which will provide the material for an art work created by local artists.  
 Beatrice Luzzi, artistic director of the prize, said the events promised a "meeting between authors, innovators, personalities and testimonies around and for the sea." It's hoped that the prize will "trigger dialogues with those who are promoters of stories and projects regarding the sea in an environmentally conscious way."
tw