Bring back brothels, says League leader Salvini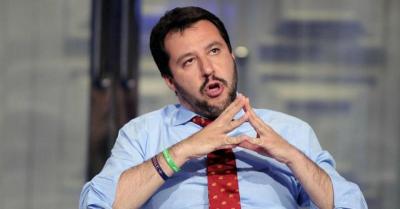 Matteo Salvini. Photo: L'Intraprendente
ROME - Italy should reopen its state brothels, the 'case chiuse,' and tax prostitution, the leader of the far-right Northern League, Matteo Salvini, has urged again on Twitter. "Regulating and taxing prostitution like in civilised countries, reopening brothels - I'm increasingly convinced about it."
 The League has previously advocated for the allowance of legal prostitution, claiming that those working on the streets would face safer working conditions if allowed to operate in a state-controlled manner. Whilst the party has filed legislation to reintroduce brothels and regulate sex work several times, the laws have never been passed.
 Italy's brothels were closed after the so-called Merlin Law was passed, anti-brothel legislation based on similar practices in France. As reported in news sources, the 1958 law faced "strenuous opposition from right-wing and monarchist parties," and Italy is still debating the best course of action to prevent violence and exploitation of sex workers.
 Salvini's League proposed a referendum on a partial repeal of the Merlin Law in 2014, which met with a mixed response. The League's political ally centre-right Forza Italia, and the anti-establishment 5 Star Movement both supported the proposal, but the New Centre Right and the ruling centre-left Democratic Party had strong reservations.
 News sources have highlighted that the League has entered into a potential coalition with Forza Italia and leader former Prime Minister Silvio Berlusconi, who has previously been accused of paying a prostitute, Ruby, for sexual services when she was underage.
hl