Regeni 'put in danger by research grant?'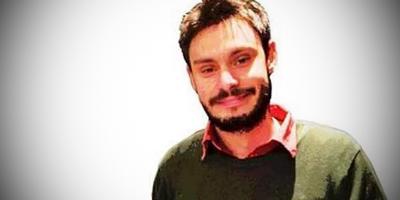 Giulio Regeni. Photo: Senza Soste
ROME - The Italian student Giulio Regeni abducted and tortured to death in Cairo in 2016 may have been killed over a 10,000 pound research grant, Italian newspapers speculated Friday from the Prosecutor of Rome's interest in new evidence.
 Regeni was working on a project looking at the controversial topic of trade unions in Cairo on behalf of the English university Cambridge before he disappeared and subsequently was found dead by the side of the road, his body bearing signs of torture. His tutor, Dr. Maha Abdelrahman, has been brought into the limelight of the investigation to answer questions about her advice, and help given, to Regeni while he was in Cairo.  
 This week, Italian prosecutors travelled to Cambridge to interview Professor Abdelrahman and seized her computer and phone in a home and office search, judicial sources said.
 Following this, the Prosecutor of Rome reportedly is focusing on a grant from the Antipode Foundation that Abdelrahman may have advised Regeni to apply for, the newspapes speculated,. The foundation awards research grants of up to 10,000 pounds for "social inclusion" projects, and such an amount could have attracted the attention of Egyptian security forces, they speculated.
 The Antipode Foundation "has neither requested nor received funds" maintains Editorial Office Manager, Andrew Kent. " Indeed, reportedly there is no evidence of funds being grants to Regeni from 2014. And yet, the 'idea' of this grant could have been viewed as sufficient evidence of Regeni being a spy, in the eyes of security forces in Cairo.
 Cambridge University's press spokesperson Angel Gurria said Thursday that the university is planning to introduce a scholarship in honour of Giulio Regeni.
 jp.hl