Berlusconi claims coalition will win 45 percent of vote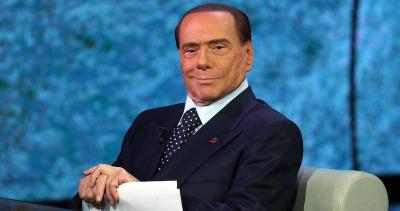 ROME - "I am absolutely and intimately convinced that I can win the election" said Former Prime Minister and Forza Italia leader Silvio Berlusconi as he shared his hopes that his coalition will earn 45 percent of the vote.
This is not an unreasonable claim as individual parties garnered close to 37 percent of the nation's support in some polls.
In an almost dutiful announcement Berlusconi stated that "I remain firm in my belief that the party that takes more votes will decide the name of the candidate for prime minister, so it has always been with the League and will certainly be so this time too. So it will certainly be Forza Italy, which leads the centre-right coalition, indicating the leader of the government."
Berlusconi has tirelessly been trying to overturn his ban from office in the European Courts as the law that blacklists offenders with a sentence of more than 2 years for a period of time was implemented after he was charged with fraud in 2012.
The main opposition to the four-party coalitions is the 5 Star Movement, the populist party running on a platform of transparency and non-career politicians, who have the highest polling figures for any individual party in Italy, hovering around 25 percent.
The election is far from secure as the 5 Star Movement opposes the formation of coalitions in its manifesto, however, the Senate passed the Rosatellum bill which favours the formation of coalitions in the weighting of votes.
kvh