Nigerian prostitution ring detained in South Italy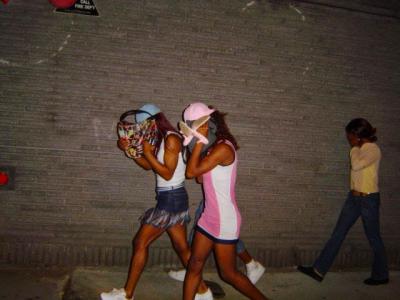 PHOTO: African Culture Blog
LAMEZIA TERME - The Carabinieri have arrested seven individuals believed to be part of a Nigerian prostitution ring in Southern Italy, according to news sources. The District Anti-Mafia Office of Catanzaro has issued a detention order for several men living in the area between Lamezia, Rosarno, and Livorno, following a year-long ongoing investigation from Jan. 2017 after a victim denounced the group.  
According to news sources, six Nigerians and one Italian are suspected of illegally transporting dozens of young Nigerian women across the Mediterranean and then forcing them to prostitute themselves. The group is allegedly being investigated on the grounds of trafficking of human beings, purchase and sale of slaves, illegal immigration, and enslavement and exploitation of prostitution with the aggravating circumstance of transnationality. 
 The group is said to force the migrants to perform acts through threats of violence and black magic on those who refuse, in order to ensure the smuggled people repay the cost of their trip to Italy, said to be around 30 thousand euros.
hl