New guide to helping those in poverty released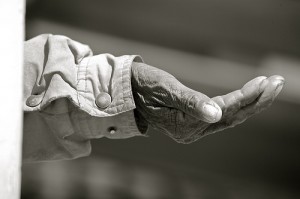 ROME - A new "Michelin Guide for the poor" was presented at a Sant' Egidio Community conference Monday. Now in its 28th edition, the volume presents a discourse on the emergencies associated with poverty. The presentation of the Guide also promoted a campaign for Christmas lunches for those experiencing economic difficulty in Rome.
 The president of the Sant' Egidio Community, Marco Impagliazzo, explained the need for a "public housing agency" where people can rent their homes to those who need them. With the aid of volunteers, the Community hopes to make a housing system that allows people to find accomodation. "On the one hand we are facing a serious housing emergency, on the other, we have in the Capital as many as 25,000 vacant house and a huge amount of unused public assets."
 The guide does note that Romans have been giving generously this year. By contrast, it asks for the government to ensure that public services are not closed for the winter, and for more cooperation with all groups to tackle the question of how to integrate fringe peoples into society.
 The text-message campaign to promote inclusivity has been running since Dec. 10 and will continue to Dec. 25. Money raised from the messages will go to aiding the poor that the Community is able to reach out to. Over 60,000 people are expected to participate from Italy, and over 200,000 around the world. 
hl