The "Estaba La Madre" of Luis Bacalov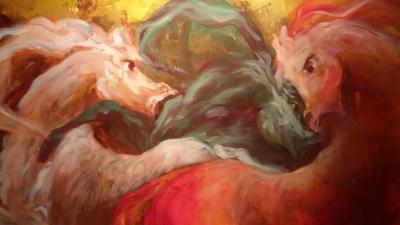 ROME - A theatre performance inspired by the bravery of the female protestors of the 1976 Argentine military coup will be on show this month.
 The musicians of the Santa Cecilia Conservatory will take to the stage to perform "Estaba la Madre," first shown in the Teatro dell'Opera in Rome in 2004. Produced by the Ars Millenia and directed by Roberto Giuliani, through four stories the theatre piece will document the pain and courage of the mothers of the Plaza de Mayo as they seek their missing children in the tumultuous period of military dictatorship in Argentina. Protesters were taken to concentration camps and classified by police as "Desaparecidos." Estaba la Madre is a warning not to forget the horrors of the past, and to learn from these lessons.
 The performance will be an homage to the recently deceased Oscar-winning composer Luis Bacalov, the mastermind behind the original production. The work is also dedicated to "Coraggio," the campaign launched by Amnesty International Italia to remember those who have fought and continue to fight for human rights across the world.
Estaba La Madre will be performed on Dec. 10, International Human Rights Day
Conservatorio Santa Cecilia
Sala Accademica
Via dei Greci, 18 - Roma
For tickets: segreteria@eventsandevents.it
hl