Xmas appeal: UK activist highlights Rome homeless plight
UK homeless activist Steve Barnes with Roberto, Ilarian and Orlando. PHOTO CREDIT: Steve Barnes
ROME – British homeless activist Steven Barnes has been experiencing the trials of living on the streets of the Eternal City again as temperatures plummet and his mates sleeping under a motorway bridge near Tiburtina station face the prospect of a bleak Christmas.
 Shelters for the homeless in Rome have filled to capacity as winter set in harshly this month and Steve for the past week has been woken at 4:45 a.m. by subzero weather together with his comrades, Roberto, 42, Ilarian, a 38-year-old unemployed electrician and Orlando, 84, an Italian baker with one lung who like many small traders was bankrupted by the demands of Italy's voracious state debt-collection agency Equitalia.  
  Steve, 39, a chef from Yorkshire whose activities feeding the homeless in Rome have been reported by the Guardian newspaper and other media, is appealing for the public, expats and Italians, to contribute to his Romeless charity to provide rough sleepers with basic survival kit during the festive season.
  The four men take it in turns to stay awake during the night so that the others can sleep without fear of their meagre possessions being stolen by marauding thieves who prey on the homeless.
 By dawn everything must be cleared away to prevent the Italian police moving on the roughsleepers who head for the city looking for work in the hope of earning enough for more salubrious accommodation.
 Anyone wishing to help the homeless via Romeless as Christmas approaches should contact Steve on email modsreunited@gmail.com
jp 
The men's improvised dormitory under a motorway bridge Photo: Steve Barnes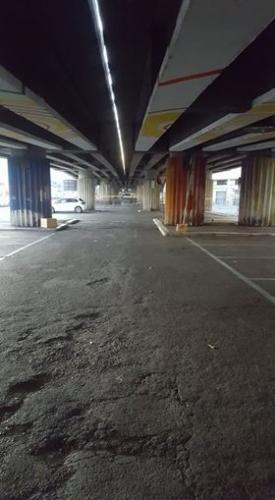 The site must be left spick and span in the morning