World armies buying Italian guns that 'curb friendly fire'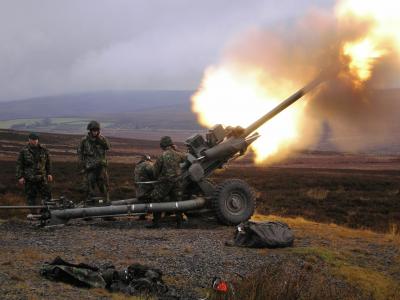 ROME - The defence production company Leonardo have announced that sales of their Linaps artillery have reached the 50 million euro target for this year. Over 150 units of the Lipas artillery pointing system, and 100 FIN 3120 inertial navigation units, have been exported to armies and governments across the world.
 The machines produced by Leonardo are highly sensitive and are able to precisely measure the trajectory of artillery without the need of GPS.
 Linaps can also be installed on any type of artillery, mortar or rocket launch platform, without the need to make significant changes at the hardware level. Each Linaps system contains the inertial navigation program that, through a rotating movement, can measure the position and elevation of the weapon.
 The Leonardo company promote their Linaps program as decreasing the risk of collateral damage, and friendly fire, in war. The ease of integrating the system should also mean that the numbers of accidental injuries can decrease without much trouble.
 Currently, Leonardo Linaps units are being sold to the British Army, Canada, New Zealand, Oman, South Africa, Thailand, and Malaysia.
 While a recent invention, the system has been deployed both in the Iraq and Afghanistan wars on the British cannon L118 and the Canadian M777.
 jp/hl