Police raid Gucci headquarters over tax evasion probe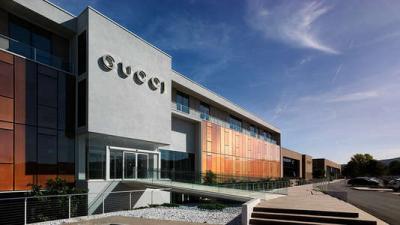 FLORENCE - Italian fashion house Gucci have confirmed that police officers are investigating the company over suspected tax evasion. Gucci spokespeople announced that police have raided offices in Florence and Milan, and said that the company is "providing its full cooperation to the respective authorities."
 The prosecutor in Milan is seeking answers as to whether Gucci declared Italian sales in Switzerland rather than at home for several years, which would have saved them around 1.3 billion euros in domestic tax, according to La Stampa newspaper.
 The launch of the probe is reportedly based on information gathered from a former senior Gucci employee. Gucci is the largest contributor to French luxury fashion group Kering, and in the third quarter of 2017 reported a 49.4 rise in sales.
 In recent years, Prada and Dolce & Gabbana have been investigated on suspicion of tax evasion, with the latter accused of avoiding 200 million euro of tax. Domenico Dolce and Stefano Gabbana were also investigated personally on similar charges, but the case was eventually overturned in 2014 after the pair were found guilty the previous year.
hl