World Aids Day celebrated as mortality rate falls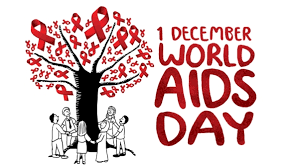 ROME - The Sant' Egidio DREAM program for the treatment of AIDS has allowed 100,000 children to be born healthy after being delivered from HIV-positive mothers. The HIV virus, without treatment, can break down the immune system of a person within 10-15 years and is able to pass to an unborn child through the mother's blood. However, the treatment available can lower the level of HIV in the mother's body, to the extent that it is virtually impossible for the child to receive the virus.
 The aim of the program is to provide access to necessary care such as the HIV treatment. Particular attention is given to the young, who, due to social inferiority, cannot gain access to treatment centres. On top of this, DREAM focus on women as social ambassadors for prevention and treatment awareness, using this as a form of emancipation.
 The statistics on the spread of HIV around the world are promising, as AIDS mortality has almost halved and infections have fallen by 16 percent since 2010. However, 5,000 new cases of HIV were recorded every day in 2016, and the virus is impossible to completely cure, meaning that the battle is not won.
 The DREAM program runs across 11 African countries and has been going for 15 years, offering free therapy to 350,000 patients on the continent. 
 Days such as the World Aids Day on Dec. 1 help to show support for people living with HIV, and to remember the lives of those which were taken by the virus, as well as raising awareness about the use of protective measures like condoms.
hl