ECIG hosting discussion historical Italian-Libyan relations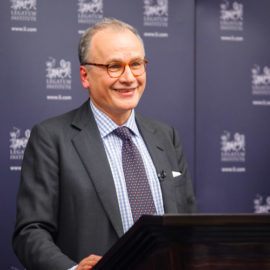 ROME - The Euro Gulf Information Centre is commencing it's series, Lessons from History, next Thursday with a talk the history between Italy and Libya. The event will be held in the Rome office, Via Gregoriana 12, from 4-6pm.
The series begins with a roundtable discussion with Dr Benedikt Koehler, a former banker, notable scholar in early Islamic Economics, and author of Early Islam and the Birth of Capitalism.
The focus of this discussion is on history of Italian-Libyan relations, with special focus on the pioneering Italian scholar, Leone Caetani (1869 –1935.)
Also known as "Prince Caetani" in his lifetime, Leone was Duke of the Latina Commune of Sermoneta. He became fascinated in Islamic history and, while never converting to Islam, devoted himself to forensic and psychological investigation into the early Islamic world.
Dr Koehler's discussion will attempt to shine a light on how the historical relationship between the two countries may improve contemporary understanding of between Italy and Libya. 
kvh