Immigration from some parts of Africa up 181 percent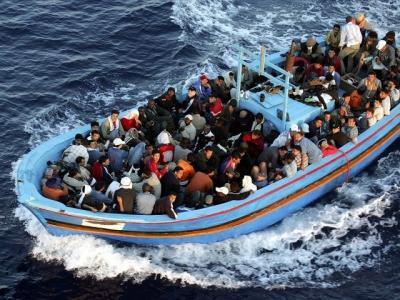 ROME - Net migration into Italy is on the rise. With an increase of 10,000 from the previous year's 144,000, Italy's net immigration is up by 8 percent.
The most common country of origin of the immigrants is Romania with 45,000 people moving to Italy last year, followed by Nigeria and Pakistan, both of which had 15,000 citizens settle.
Immigration from Africa showed the highest proportional increase, especially Guinea that showed an increase of 181 percent.
Immigration from Asia appears to be decreasing, with net migration from Sri Lanka, China, and Bengal all down from 15-18 percent.
Last year, 157,000 people chose to leave Italy last too, an increase of 7 percent from the previous year and almost 50 percent on since 2010. The biggest demographic leaving Italy is foreign born Italian citizens which saw a 19 percent increase.
Worryingly for the future of the Italian economy, the educated youth are continuing the trend of looking for greener pastures elsewhere. Last year saw an increase in emigration of people aged over 24 with higher education by 9 percent with an additional increase of 11 percent in those with moderate education.
Most emigrants who did not chose to return to their country of birth moved to richer EU states such as Germany, the United Kingdom, and Switzerland. A total of 43 percent of this demographic stayed within the European Union.
Kvh