Whisky festival coming up in Rome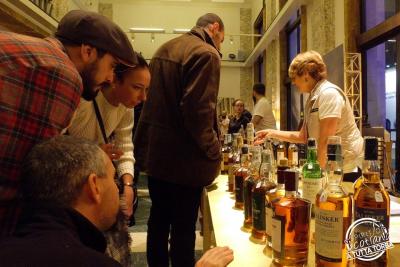 ROME - Spirit of Scotland will be worshiped on Sunday as the Rome Whiskey Festival commences. It wouldn't be the first time that a provincial religion in a far corner of the empire has taken over Rome, yet here we see history repeat itself as tales of people turning highland spring water into whiskey have reached the eternal city.
 Whiskey made with the intense fires of peat from the stark Scottish landscape are the star of the event. Peated Whiskey, renowned for its unique and intense flavor and aroma, is becoming ever more well known in Italy among those in the know. This event is all about expanding that knowledge, with experts present in the collectors corner there to bring you into the tartan fold.
 Laphroaig's Cocktail Bar, exclusive partner of the event, is bringing along some of the best bartenders in the city to whisk up cocktails for the guests and Trapizzino, stars of the Rome street food scene, will be helping guests soak up the alcohol.
 Whiskey from Scotland, as well as the world at large, are to be enjoyed and appreciated in this mixture of business, education, and entertainment at the Chorus Cafè (Via della Conciliazione, 4) from 3pm to midnight.
Free admission with online registration.
A tasting glass can be bought at the door for the price of €3.
Tastings are charged, starting from €3.
For further information and to register:
tel. 06 3265051
kvh