World convention will discuss a ban on death penalty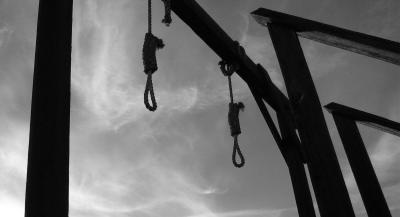 ROME - Friday morning will see the International Convention for "A World without the Death Penalty," in Sant'Egidio.
 Representatives and Ministers of Justice from 30 countries will come together to discuss ways to abolish the ultimate penalty from all over the world. Topics of particular concern will be the rise of extrajudicial executions, forms of punishment such as lynching, and the circulation of weapons.
 The activists will be standing together in defence of the view that all humans have a right to live. The Community of Sant'Egidio has promoted the event, saying that "a state body cannot use revenge to get justice, and it has been proven statistically that capital punishment does not work as a deterrent to crimes."
 Among others, representatives of Morocco, where the death penalty was recently abolished, and Guatemala, a country leading in the defence of human rights, will attend the conference. The first idea that will be discussed is the "universal moratorium" of the death penalty, where capital punishment will be momentarily banned from countries still partaking in the practice.
 Many countries appear to be headed in the direction of removing this punishment. Only 16 countries were abolitionist in 1997, and this number has risen to 141. On top of this, capital executions fell by 37 percent in 2016. Of greater concern is the rise of a DIY justice, where criminals, usually accused of drug-related crimes, are killed or tortured without following judicial practices.
 The Convention will take place 9.45 am - 13.30 pm on Nov. 28. 2017 in the Chamber of Deputies, Via di Campo di Marzio 78
hl