Amazon warehouse to strike ahead of Black Friday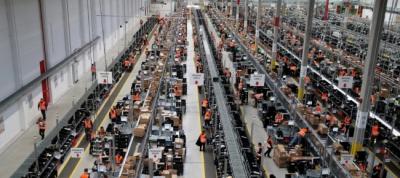 ROME - The majority of the 4,000 workers at Amazon's Piacenza warehouse are planning to strike ahead of Black Friday weekend. The strike, organised by the General Union of Labour (UGL) in conjunction with Cgil, Cisl, and Uil, will take place on Friday amid the chaos of one of the biggest shopping days in the calendar.
 Amazon reacted to the news of the strike with the statement, "Amazon's employees' wages are the highest in the logistics industry and include benefits such as discounts on purchases on Amazon, private health insurance and private medical care." A fact disputed by the UGL who claim that the majority of employees are on minimum wage.
 Amazon's statement continued, "in Italy, as is the case in other countries in Europe in which we are present, we maintain relations with workers' representations and trade unions; at the same time, we are pursuing our open door policy that encourages employees to transfer comments, questions and concerns directly to their management team."
 UGL harshly contradicts Amazon's claim to be a compassionate employer, citing irregular work hours, six day weeks including Sundays, and forced night shifts. Their statement reads,"Amazon's 'philosophy' only envisages production. The needs of people are only monitored by the management in the light of proven and certified requirements; however, most requests for reform are eventually rejected and sometimes paternalistically 'considered.'"
kvh