Councils shut down due to mafia presence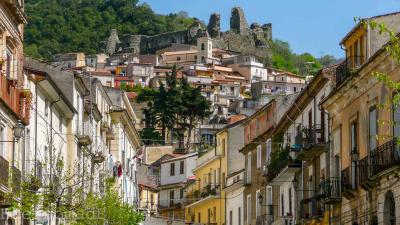 Lamezia Terme. Photo from gotravelaz.com
LAMEZIA TERME - Five local councils have been dissolved under accusations of mafia infiltration of the Calabrian crime group 'Ndranghetà. Lamezia Terme, Cassano allo Ionio, Marina di Gioiosa Jonica, Isola Capo Rizzuto and Petronà are to be closed after a ruling of the Italian Cabinet. The Council has declared that the groups contain "established conditions of organised crime," and that the 'Ndranghetà have been exerting control over the decisions of the committees, as well as aiding the groups in gaining contacts and procuring sales. This is illegal under Article 143 of the laws governing local authorities, according to judicial sources. 
 This is by not the first time that Lamezia, home to 70,000 people and the third largest city in Calabria, has been infiltrated by the mafia, as the council has been closed previously in both 1991 and 2002 for Mafiosi interference. 
 The official reason for closing the council, according to the Council, was for the presence of crime. Yet, local lawyer Paolo Mascaro has been quoted in Il Fatto Quotidiano as saying that "we all know that the municipality will be dissolved but we do not know the reasons," and that he has "the impression that someone had already decided [to close the councils] before they had access to the acts." Thus, there is some speculation as to whether Act 143 is a convenient method to close down troubling groups. 
hl