Reign of Tredicines continues in Christmas market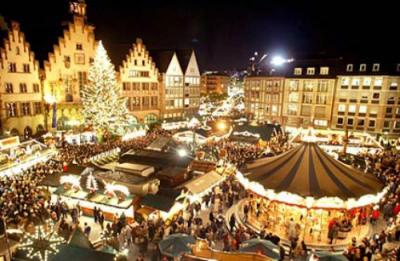 Piazza Navona Christmas market. Photo from touritalynow.com
ROME - For another year running, the Christmas market held in Piazza Navona will be dominated by the controversial Tredicine family and its labour force of low-paid Bangladeshi workers, city officials say. Despite the chairman of the Capitoline Trade Commission, Andrea Coia, announcing in September that the market will award "quality, sustainability, and artisanship," the Tredicine family have won licenses for 16 out of 51 available market stalls.
 For years the family has been holding the space for their souvenir stalls and trucks, which are often in front of famous Roman monuments. Whilst the surnames might differ between those who will run the stalls, they are all connected to the extended family of the Tredicine from the mountain town of Schiavi d'Abruzzo.
 In 2015, the market was cancelled after it emerged that half of the stalls were licensed to the Tredicine family. According to the information recorded in the Fiamme Gialle, they hired cheap Bangladeshi labourers to put up their stalls. The extent to which these men are really providing an exceptional and original service which has not been won due to the family name can be held in doubt.
 The loophole that the Tredicine family have been able to find is as follows: 80 percent of the markets must be given to the sellers who boast the most quality, while 20 percent can be reserved for the "seniority."
 As reported in Il Fatto Quotidiano, chairman Coia explained that the seniority parameter is one "contained in the indications of the State-Regions conference." He also announced that he was "quite surprised about the incident," and said that "we still have to check if it is true."
 The Roman market has often been seen as grey in comparison to wondrous celebrations put on across the world, and it has been to the detriment of Virginia Raggi, the Mayor of Rome's, reputation that this issue has not been corrected under her leadership. Her party, the 5 Star Movement, had opposed the rule of the Tredicines in the market, and yet they have been granted a further 9 years of power over the desirable stalls.
 The Festa della Befana market is open from Dec. 2 to Jan. 6 in Piazza Navona