Milan loses out to Amsterdam in EMA bid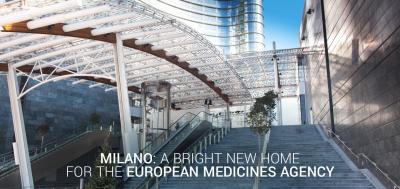 A photo from Milan's campaign to win the EMA relocation vote
ROME - Milan has missed out on its chance to host the European Medical Agency (EMA), which would have led to increased economic prosperity and prestige in the region, as Amsterdam is chosen instead. The two regions were tied in an official vote by the heads of state of EU governments and the name of the canal city was picked randomly out of a hat to settle the dispute.
 The EMA is currently situated in London and employs over 900 people. The fate of the organisation was left up in the air after Britain's unexpected choice to proceed with Brexit last summer. The agency produces an estimated 1 billion euros in revenue, through evaluating the safety of treatments before they can be used in the EU. Thus, Amsterdam is set to become a global medical centre as the Agency relocates to the spot, and Milan has lost out in this venture.
 According to Reuters, Milan missed out on winning by two votes in the first round of voting, and then tied with Amsterdam 13 votes each. Copenhagen came in third place, and Bratislava, the capital of Slovakia, came in fourth out of 19 cities.
 In an attempt to win the glory of housing the large agency, the cities pitched their way of life as well as technical infrastructure.
 Barcelona had been taken out of the race during the first round, following the Catalan separatist debate that has been raging this year. A high-ranking European official has said that "political uncertainty has been certainly detrimental to Barcelona."
 The move to Amsterdam has been set for March 30 2019.
hl