Leonardo innovations awards and monetising potential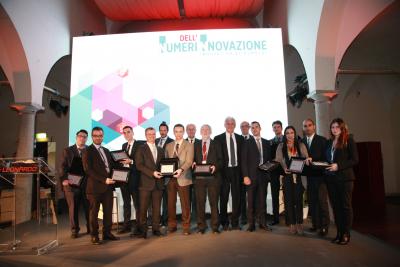 ROME - Leonardo, one of the top ten global players in aerospace and defence, hosted its 13th innovation award in Milan. This year saw 700 projects entered from around the world and 7,800 entries into the Youth Award. Far from a selfless act, Leonardo is demonstrating the importance of innovation as an invigorating force in industry that helps keep the cutting edge sharp.
 "Developing and promoting the culture of innovation is crucial for a company like Leonardo, as our work focuses on areas where technological advancement is essential," said Alessandro Profumo, CEO of Leonardo. "The resources invested in research and development in 2016 amounted to €1.4 billion, totalling 11 percent of revenues, with 10,000 employees assigned to these initiatives. Leonardo's diversified portfolio of patents shows a growth rate of 6.4 percent since 2006, with around 23 percent of patents in the company's portfolio deriving from the Innovation Award, and 97 percent of them applied to the company's systems, products and services."
 This business model shows the economic benefit of blue sky thinking. Instead of presenting the benefits to those who contribute, the unashamed declaration of the corporate interest is refreshing. Leonardo's making of a student and youth category in the innovation awards and their proclaimed defence of STEM subjects at university demonstrates the clear economic ties between investing in education in order to maintain a competitive edge in the global market.
 Three areas which Leonardo was particularly interested in were: imaging intelligence, quantum technologies for sensors, and innovative technologies and solutions for the protection of cultural heritage. First prize for the student/recent graduate category went to Gionathan Desogus of the University of Cagliari for his research into the application of micro-SORS technology (Raman spectroscopy evolution) to cultural heritage. 
 Leonardo also announced a new mathematic laboratory in collaboration with National Museum of Science and Technology in Milan. The permanent exhibition hopes to educate the museum goers about mathematics through interactive instalments.
kvh