Mafia Boss to be buried with fellow mobsters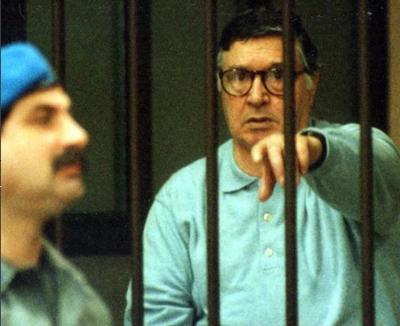 Salvatore "Totò" Riina. Photo from italiachiamaitalia.it
PARMA - The former Sicilian Mafia boss Salvatore "Totò" Riina will be buried in a communal cemetery in his hometown of Corleone in Sicily. The area has seen the burials of former Mafiosos Michele Navarra and Luciano Liggio, and contains the ashes of Bernando Provenzano.
 Riina is known as the captain of a murder campaign in the second half of the 20th century, culminating in the car-bomb assassinations of judges Giovanni Falcone and Paolo Borsellino. He is also said to have persuaded his followers to murder women and children unlike any previous Mafia bosses before. His rampage was in conjunction with Provenzano and Liggio and Provenzano, and the latter was convicted of the murder of Navarra. 
 Thus, Riina will be laid to rest among men with whom he orchestrated murders, as well as a man whose death he may have planned. Riina passed away from cancer, aged 87 years-old, on Nov. 17 while serving a life-sentence in prison.
 Journalists swarmed the family as they exited the hospital in Parma seeking information about the death and autopsy. Riina's 42 year-old daughter, Maria Concetta Riina, has responded to journalists' attention by asking for "respect for the pain of a family." The family went to see the body of the Mafioso in a visit lasting less than 30 minutes. Riina's widow, Ninetta Bagarella, asked for the media to "let me walk, I do not even want to see you," as the family went to say their goodbyes. 
She added that she has "three small children who are seeing the photo of their mother in the papers. Maybe you do not understand. I have children to be protected, please stop." Her lawyer, Luca Cianferoni asked for the reporters to leave saying "there is a corpse there, you must go, this is not a press place. This is scandalous."
 The hospital was guarded by both police and carabinieri, as international attention has been garnered around the Mafioso's death. The autopsy results are expected to arrive within the next 60 days.