Jokes with Spada get FDI councillor expelled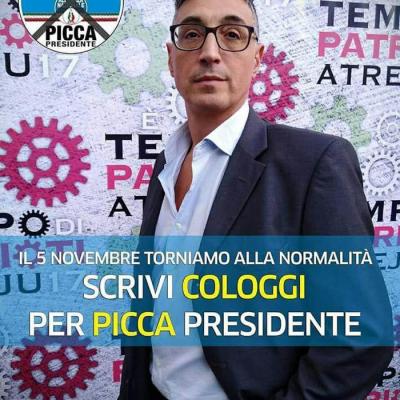 ROME - Dario Cologgi, councillor for the Brothers of Italy Party (FDI) and a supporter of the majority FDI coalition under FDI politician, Monica Picca, running in Ostia, will be referred to the parties disciplinary committee for joking with an alleged Mafioso on Facebook after they assaulted a journalist. Cologgi responded to a comment by Roberto Spada, a leader in the Ostia crime family that was propelled into the international spotlight after head-butting a journalist on camera.
 Spada wrote, in reference to the direct rule of the municipality by the mayoral office of Rome following the disbanding of the local government due to corruption charges two years ago, "thank you for Ostia's death." Cologgi utilised the criticism of the 5 star movement's Virginia Raggi, mayor of Rome, as a political opportunity to tarnish the party as a whole when he responded: "October is near ... Let's get back Ostia ... and how much I want it to be run by itself."
 Spada, who is still in custody awaiting trial for the assault, has shown no remorse for the assault, saying: "the headbutt was caused by the journalist." Evidently Cologgi was attempting to utilise the Spada family's association with the rightwing to propel his own message but the controversy surrounding this kind of fraternisation with a known member of organised crime was not looked on kindly by FDI who are moving for a request of expulsion for the councillor. As the second round of elections for the mayor of Ostia approach, the M5S and FDI candidates are head to head, the parties are frantically shutting down anything that can tarnish their image.
kvh