Italy's economic growth still the slowest in Europe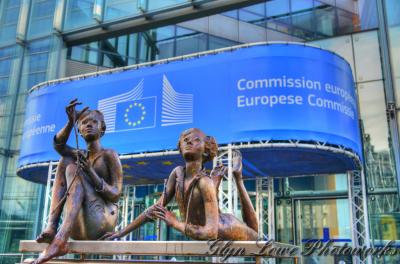 ROME - The European Commission has announced that Italy's economic recovery is expected to slow down in the coming years. Italy has had significant growth in the first half of 2017, and the nation's GDP has grown 0.6 percent beyond expectations made in the summer, but this high level will not be sustained without end. By contrast, the EU economy as a whole is beating projections made earlier this year. 
 The GDP is expected to grow by 1.5 percent in 2017, 1.3 percent in 2018 and then just 1 percent in 2019. This puts Italy's growth rate at the lowest in Europe, comparable with just the United Kingdom as it attempts to convince the rest of Europe that British investment is worthwhile following Brexit.  
 "Italy's economic recovery accelerated in 2017, supported by external and domestic demand, but fading tailwinds and lower medium-term growth prospects are expected to moderate growth." Italy also faces pressure from the strength of the euro itself, which is seeing its best performance in a decade and may cause Italian exports to slow. 
 Employment growth is set to slow, but the unemployment rate is decreasing. Labour wages are predicted to remain stable, but not to increase. The latter expectation is not entirely surprising, as wage increases are lackluster across Europe as a whole. Thus, compared to years in which Italy has not seen economic growth of any kind, the statistics are relatively promising.
 Malta is the best-performing country in Europe, according to the autumn economic forecast. It will see growth of 5.6 percent in 2017, 4.9 percent in 2018 and 4.1 percent in 2019.
hl