Sicilian election, clowns to the left of me jokers to the right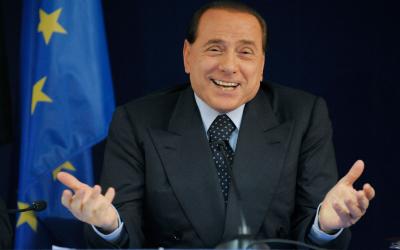 ROME- The Sicilian regional election is set to take place on Sunday amid deepening political divisions. The current regional president, Rosario Crocetta, is not running for the Democratic Party due to low popularity. In fact the Democratic party has been gutted in this election by the upsurge of the 5-Star Movement, a centre-left party running on the platform of against corruption and career politicians, and the reappearance of former prime minister, Silvio Berlusconi, proving his plastic-like persistence in the political arena, both of whom are appealing to the disenfranchised centrist voters.
 The Sicilian election embodies much of the global, European, and Italian political landscape all at once. The popular 5-star movement's success can largely be put down to the distain for what is seen as the corrupt and separate class of established politicians. The centre-right coalition argues that the lack of political experience and pipe-dream policies, such as direct democracy, show nothing more than incompetence and a lack of practical ideas, as Berlusconi said on Wednesday, the choice is "between our experience and competence ... and their utter poverty and incompetence." Berlusconi has made clear that he thinks the party, started by a comedian, is nothing more than a joke.
 The 5-star movement's message, however, is particularly pointed given the investigation into Berlusconi's possible ties to the 1993 mafia bombing in Florence. The four-time prime minister, has been involved in over 20 court cases during his time in politics including: soliciting sex from a minor, tax evasion, and bribery of senators. He has previously been sentenced to a 4 year prison term and banned from office for 5 years. The centre-right campaign is conspicuously full of old faces, marred by their own scandals over the years.
 The election has drawn out the worst in the politician on the campaign trail with one 5-star member threatening to burn another candidate alive on twitter, a statement he later apologised for. Allegations of corruption have been made against another 5-star member by the leader of the left-wing coalition seemingly due to an estranged cousin of the candidate was convicted of charges relating to organised crime.
 Political smears and cronyism aside, the main issues of the election remain fundamentally between establishment and anti-establishment. Berlusconi is differentiating himself from the further right, as well as the 5-star brand of leftism, by rejecting Euro-scepticism and adopting a more aloof statesmen-like demeanour. This may be a regional election but this is indicative of the broader political and social issues that have fermented on the impoverished island of Sicily, made all the more wounding to its inhabitants by the scourge of corruption, organised crime, and economic stagnation.
kvh