Chelsea came, saw, and lost 3-0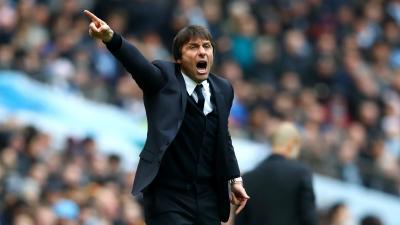 ROME - Chelsea's hopes were decimated in an embarrassing loss against Roma on Tuesday night. From the beginning of the game Roma dominated Chelsea. Within 39 seconds of kick off, Stephan El Shaarawy scored his first of 2 goals from 25 yards. Despite having 50 percent possession, Chelsea's performance was completely lacking both in their offence and defence. At no point did they pose any threat against Roma. Perhaps spurred on by El Shaarawy's amazing opening or the Roma fans' chants cheers, the team played fantastically.
 Chelsea's humiliation carried forward when Alvaro Morata failed to equalise in the opening period from close range, the only moment in which Chelsea looked as if they could be any threat to Roma. El Shaarawy's second goal, followed by one from Poretti, sealed Chelsea's fate. Manolas narrowly missed out on bringing the score up to 4-0.
 Conte had at one point proudly coached El Shaarawy for the national team, now the talented youngster, clearly he did succeed in bringing out the best in the Chelsea team. Conte now seems very much at risk of losing his position given the humiliating defeat that destroyed Chelsea's hope of entering the knockout stage and lost their lead in Group C.
kvh