Hooligans policed by 2500 ahead of Roma Chelsea game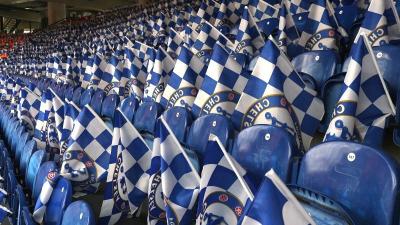 ROME - The barbarians are at airport security. A sea of blue "hooligans," in the words of Il Messaggero, will arrive in the coming hours ahead of the Chelsea-Roma Champion League match. Clearly the prospects of hoards from the north has unearthed an ancient Roman response as the capital has enlisted 1500 police and 1000 auxiliary stewards to meet the 2000 strong English supporters.
 Measures standard for the arrival of such a vast influx have bee taken, there are busses dedicated to transporting the rabble from the airport from 13.00 this afternoon. The fans, or nation, feared abroad for their day drinking, loutish behaviours, and terrible, terrible table manners, will be loose on the streets before the 20.45 kick off at the Olympic staidum.
 The Romans are not playing around today. The fans will be required to pass through metal detectors to ensure that no weapons are being brought inside to assist in any hooligan behaviours. Secondly, and more surprisingly, facial recognition technology will be employed in order to avoid the admittance of known trouble makers and assist in the prosecution of those who choose to misbehave during the game. 
A violent clash took place in late on Monday night when Chelsea fans were attacked by 40 Roma supports who entered an Irish pub close to the city bearing clubs. No serious injuries occurred and two members of the fedayn group, a football hooligan group literally translating to "die fighting," were arrested. 
 The teams face off for a second time after a 3-3 draw at Stamford Bridge. The teams occupy the top two spots of Group C. Chelsea has a marginal lead with 7 points to 5 meaning that, if everything goes their way, they have a chance of entering the knockout stage of the competition.
 It is clear that, Chelsea has much more to lose and much more to gain. Sicilian Chelsea manager, Antonio Conte, expressed via twitter that the Roma game is the most important fixture right now, later thoughts can turn to the Manchester United fixture but, given the harsh competition in their current group, swimming and not sinking is the priority.
Predicted starting line-ups:
Roma: Alisson; Florenzi, Manolas, Fazio, Kolarov; Nainggolan, De Rossi, Strootman; Perotti, Dzeko, Gerson
Chelsea: Courtois; Rudiger, Luiz, Cahill; Azpilicueta, Kante, Bakayoko, Fabregas, Alonso; Hazard; Morata.
kvh