Cerberus shows interest in purchasing Alitalia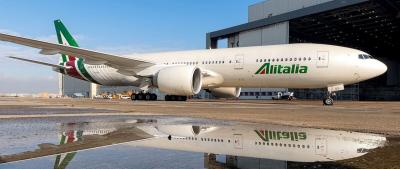 ROME - Cerberus, a US private equity firm, is the latest company to express its interest in acquiring Alitaria, Italy's flag carrier. Previous offers have been made by EasyJet and Lufthansa, and the bids are being considered in a formal sale process in Rome.
 According to aviation sources, Cerberus' plan to purchase the entire company is in an effort to retain Alitalia as Italy's national airline, and to aid it in being "sustainable, competitive and independent." This offer is in contrast to other European bids for individual parts of the company, rather than the whole organisation. Lufthansa wishes to purchase only Alitalia's global network traffic and European domestic point-to-point business.
 Alitalia's board filed for bankruptcy in May, and has received a 900 million euro loan from the Italian government to keep it afloat until 2018. Keeping this in mind, as reported by the Financial Times, Cerberus have been studying Alitalia for several months, and after conversations with its commissioners, have expressed their interest in acquiring the company if it can be completely restructured. Cerberus have also opted out of including themselves in the formal and relatively-restrictive public bidding process, and so their bid may only be considered if the formal auction process is abandoned.
hl