Peaceful solution sought after Veneto referendum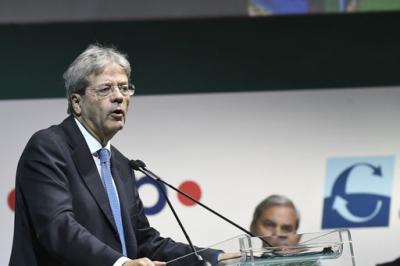 Prime Minister, Paolo Gentiloni
ROME - Italian Prime Minister, Paolo Gentiloni, has announced his support of talks with the pro-autonomy Northern League, following the overwhelming majority of devolution votes in the referendum last week. "I look with interest, respect, a willingness to open discussion on the referendum on the issue of autonomy. I am willing to take some steps forward." He cited his readiness to speak as coming from a wish for "more efficient regions," a goal which he views as "possible and likely."
 Gentiloni has expressed that the government is willing to speak "within the limits set by the laws and the Constitution," and that it "has the utmost opening (sic) and is open to confrontation." The President of Lombardy, Roberto Maroni, has spoken along similar lines in expressing his readiness to speak. He has said that he is looking to present detailed proposals for the devolution of the Veneto region within two or three weeks, and that as soon as the government is ready, "we are ready for them too." He has spoken of the journey ahead as aiming to "implement a resolution" following the outcome of the referendum.
 Whilst these steps towards discussion appear positive, Gentiloni's announcement did speak of the tensions between the government and the ruling party of the Veneto region, the Northern League: "we do not need any further social lacerations but we must avoid the lacerations that the crisis has caused." The relationship between the two groups can still be seen as strained: the governor of Veneto, Zaia has stated that autonomy is not enough, and has asked for more autonomy on tax decisions, a demand which has not been welcomed by the government.
 Matteo Silvini of the Northern League has expressed his joy at the outcome of the referendum, commenting that better results could not have been achieved. He described the League as giving "hope to 60 million Italian citizens," and praised the success of last weekend's vote as allowing "millions of people to vote in a peaceful and orderly manner." Maroni has also referred to the vote as "extraordinary," despite some Italians feeling disappointed in the relatively low 37% voter turnout in Lombardy.
hl