Wrong turn means victory for Italian runner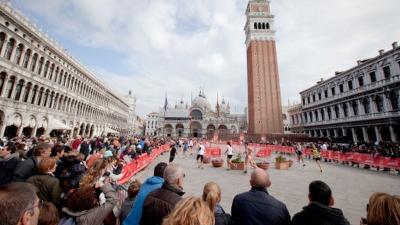 VENICE - Italian runner Eyob Faniel emerged victorious from the Venice marathon this weekend, as his competitors, the favoured team, became befuddled by a wrong turn.
 Losing about two minutes of precious time, favourites Abdulahl Dawud, Gilbert Kipleting Chumba, Kipkemei Mutai, and David Kiprono Metto were veered off course by the leading motorcycle who had misjudged the turn. They only managed to travel a couple hundred metres before realising the mistake, but as they were already 25 km into the race, this mistake cost them the title.
 Faniel, a 24 year-old runner for the local Venice marathon club, was originally only a minute behind these men but managed to catch up the distance and sprint past the finishing line, becoming the first Italian to win the race in 22 years.
hl