Stuccoes un-stick from church façade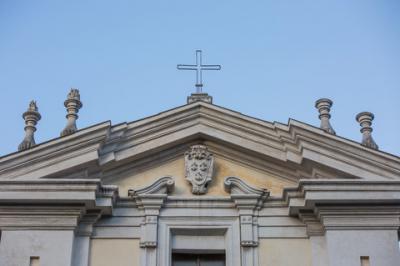 Photo by Davide Fracassi/Ag.Toiati
ROME - A stone coat of arms weighing 10 kg (22 pounds) tumbled off the famed church of Domine Quo Vadis on the Appian Way, fueling fears about security for tourists and pilgrims after the death of a Spanish tourist, hit by falling masonry, in Florence.
 The coat of arms featured ornamental stuccoes and shields, and was placed front and centre on the façade of the Domine Quo Vadis. This church stands on the spot where St. Peter reputedly was asked by God 'Quo Vadis?' (where are you going) as he fled Rome in the wake of Emperor Nero's persecution of the Christians. The church as it stands today replaces a small chapel erected on the spot in the 9th century. It is visited by thousands of pilgrims each year. The popularity of the church may also derive from a small marble slab which stands at the centre of the church, in which two footprints can be seen, said to be those of Jesus. The slab is used primarily as a good-luck token to those passing through the Appian Way.
 Two teams of local firefighters rushed to the small Catholic church following the collapse, and thankfully there have been no reports of injuries.
 This incident follows a report published in La Stampa last week which revealed that up to 3,000 Roman monuments, including popular tourist destinations in the centre of Rome, are at risk of collapse from flooding and landslides.
hl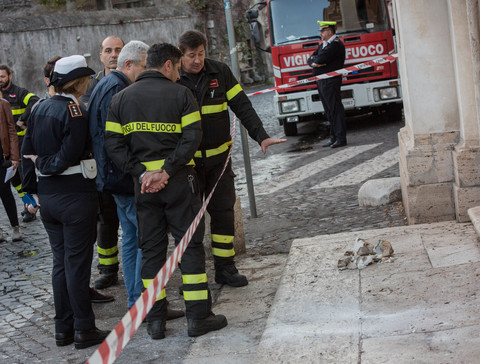 Photo by Davide Fracassi/Ag.Toiati