Investigators get hands dirty in busting oil crime ring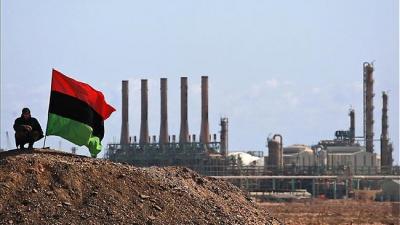 CATANIA - Italian prosecutors have cracked down on an international crime ring smuggling illegal oil into the Italian and European markets. This splinter group of "dirty oil" producers has made a profit of 30 million euros, according to the prosecutor of Catania. Advances have been made in an ongoing investigation to discover the routes and practices of this group: Wednesday morning nine people were called for or arrested for their connection to the operation. These individuals include four Italians.
 It is suspected that the Libyan militants of Isis have been smuggling gas oil from Libya, and have brought it into the Italian and European markets by way of Sicily. The investigation has revealed that oil has been stolen from the Zawiya refinery 40km southwest of Tripoli, from Libya's National Oil Corporation (NOC). The fuel was hidden on refitted fishing boats and then shipped using fake Saudi certificates of origin, according to the Finance Guard.
 The 30 million euro profit is said to have been produced from over 80,000 tonnes of diesel oil smuggled over the border in more than 30 journeys. The oil was then priced on the Italian and wider European markets at a similar price to official products, despite being of lesser quality.
 The ringmaster of the Libyan militants was Ben Khalifa, arrested by the authorities, but who managed to escape jail in 2011 after the fall of Gaddafi. On top of this, police have arrested a Libyan suspected of handling the militia's financial affairs.
 One of the Italians in the operation who has been named is Nicola Orazio Romeo, believed to be connected to the Mafia family of Santapaola-Ercolano. Allegations against him for this connection have never been proven, but for his suspected association with this clan, charges for the crime ring include international racketeering with intent to smuggle oil aggravated by Mafia methods. Making use of Romeo's connections, two Maltese nationals are suspected of having organised the shipments, and they have subsequently been arrested as well.
hl