Gucci renounces fur for Spring collection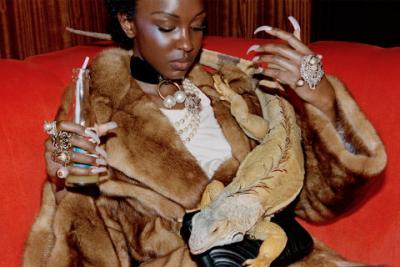 Photo from highsnobiety.com
FLORENCE- Gucci has taken a bold step forward in renouncing fur for their Spring-Summer 2018 collection. Bizzarri has spoken about fur being "out of fashion", and has claimed that Gucci has an "absolute commitment" to making sustainable development a part of the fashion house's process.
On top of this, the CEO of Gucci, Marco Bizzarri, has promised to dedicate this year's fur sales to animal protection associations such as the Humane International Society (HSI), and LAV (an anti-violence league). Gucci has expressed its solidarity with the Fur Free Alliance, which focuses on the cruelty suffered by animals in wild trapping and industrial fur farming. Kitty Block of HSI has showed her pleasure at the announcement, and believes that it shall have a "huge traction effect" on the fashion world. 
 This news comes after years of protests around the world against the selling and manufacturing of fur, and follows Armani's decision last year to remove these types of pieces from their collections. This can be seen as a significant step towards monitoring, and promoting, animal rights, and it is hoped by many that the decisions of these influential organisations will make a difference. 
hl