Skeleton found in the woods near Latina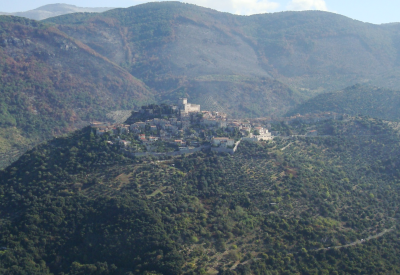 ROME - A human skeleton was found in Sermoneta, near Latina this week, authorities said. The body, identified as a male, was found on a hill that was 150 meters from the road. The skeleton was found in an area that showed signs of scorched earth and burnt vegetation. 
 It is suspected that the individual succumbed to a fire that raged through the area in June.  A police investigation, led by Commander Riccardo Barbera of the Aprilia Territorial Department, has been launched. Initial assumptions are that the skeleton belonged to Italy's 48,000 strong homeless population as indicated by objects have been found. The skeleton will be given a full legal examination. 
 Of course, the time and cause of death are currently unknown. The suspected relation to the fire, the homelessness, and the identity remain a mystery. 
kvh