U.K. to extradite Ayling's alleged kidnapper to Italy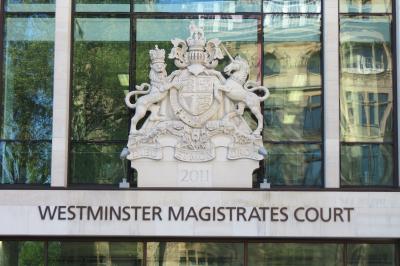 Westminster Magistrates Court
MILAN- Westminster magistrates' court has ruled that Michal Herba, a Polish national from the West Midlands, should be extradited to Italy to face trial for the alleged kidnapping of Chloe Ayling, a British national from south London.
 Michal Herba is wanted by Milanese authorities in relation to the allegations that he and his brother, Lukasz Herba, kidnapped Ayling on the 9th of July 2017. Lukasz was arrested after taking Ayling to the British consulate in Milan, 8 days later.
 Italian authorities have charged Lukasz Herba with kidnapping and extortion after a three week investigation and have stated that Ayling's story is credible.
 Ayling stated that she was lured to Milan with a fake modelling shoot at which point she was drugged and kidnapped by a group calling themselves "Black Death."
 Inconsistencies in this case have been of public interest since Herba's testimony seemed to many to have unresolved inconsistencies. Herba claimed that the pair researched Ayling for months before kidnapping her in order to random or sell her as a sex slave in the Middle East.
 Herba's lawyers claimed that the kidnapping was a publicity stunt in order to further Ayling's career. The decision was made, nonetheless, by district judge Paul Goldspring that Herba should be extradited in order to face the allegations of kidnapping by Italian authorities, a decision Herba's lawyers responded to by stating: "I will continue to support my client throughout these proceedings and in Italy, if necessary."
KvH