Senate approves budget variation of DEF economic plan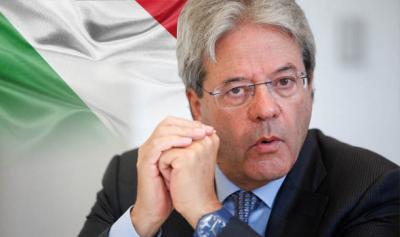 Paolo Gentiloni. Photo by Getty Images
ROME - The Senate has approved the budget variation in the updated statement of the DEF, the government's economic blueprint for the coming years. Premier Paolo Gentiloni welcomed this support of the structural adjustments laid out in the economic plan. "The Senate has approved the economic and financial outlook of the next budget law," Ansa reports Gentiloni saying on Twitter. He added that it is "a vote of responsibility and stability."
 The Senate had approved the budget variation, which sets structural adjustment for 2018 at 0.3%. It passed with 164 votes in favour and 108 against.
 On Tuesday, Filippo Bubbico resigned as deputy interior minister, and the Progressive and Democratic Movement (MDP) withdrew from the ruling alliance, announcing that it would not support the government's DEF economic blueprint. Following this move, the Premier defended the government's position stating that their responsibility was to "collaborate from different points of view for common good."
 In Assisi today, the Premier also stressed Italy's strengthened macroeconomic situation, and the positive employment situation. There has been significant growth in these areas over the past few years, and it is hoped by the government that these changes to the DEF plan will prompt further improvement. The Minister for the Economy, Pier Carlo Padoan, has argued that improvements will be evaluated instead in future changes to the healthcare system.