Juventus president banned from representing his team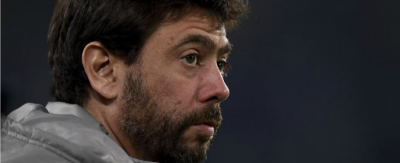 ROME- The authorities of the FIGC (Italian Football Federation) have sentenced Andrea Agnelli, president of the football team Juventus, to a 20,000 euro fine, and have banned him from representing the team for a year. He was charged with associating with representatives of organised crime.
 While certainly an unpleasant development for Agnelli, the trial acquitted him of the most serious charge he was accused of, having full knowledge of the ties to organised crime of those with whom he associated. On that count, the federal attorney Giuseppe Pecoraro's accusations were rejected by the federal judges: according to them, Agnelli did not know those people were.
 
 The club itself has been condemned to pay a 300,000 euro fine for the crime of ''bagarinaggio'', the overpriced sale of tickets through unofficial channels or ticket touts. A host of other directors and senior figures in Juventus have been condemned to pay fines and been banned form representing the team.
 The investigation was born out of the evidence gathered by another inquiry, the ''Alto Piemonte'', which sought to untangle the intricate web which connected the 'Ndrangheta clans with the illegal resale of tickets for sporting events.
 The FIGC court also condemned those accused for breaking the federal laws forbidding football clubs and associations from associating or contacting organised hooligan groups, such as the ''Drughi'' or ''I Gobbi''. Attorney Pecoraro demanded a two and a half year ban and a 50,000 euro fine for Agnelli. The judge agreed to sentence him to half of what the attorney asked.
 jp-ag