President Mattarella in Finland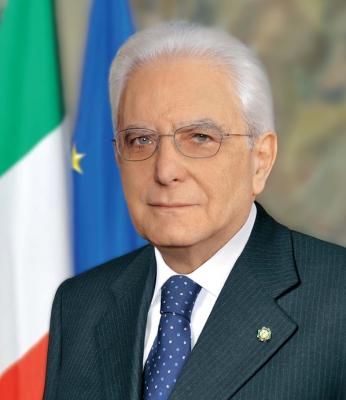 ROME -- Italian President Sergio Mattarella, pays a State visit to Finland from Tuesday to Thursday. Guest of Sauli Niinistö, President of the Republic of Finland, together with his wife Jenni Haukio. Mattarella will attend a reception ceremony in the Presidential Palace on Wednesday, 27 September 2017. The agenda of the official visit calls for a bilateral discussion between Presidents and discussions in an enlarged group. Discussion topics include political and economic relations between Finland and Italy, issues related to security policy, as well as other actual international issues. The day ends with a State dinner at the Presidential Palace hosted by President Niinistö and Mrs. Jenni Haukio.
 During his visit, President Mattarella will also meet with President of the Finnish Parliament Maria Lohela and Prime Minister Juha Sipilä.
 On the Tuesday evening, at the Italian Ambassador's residence, Mattarella will meet with representatives of the Italian community in Finland. Always on the Wednesday, President Mattarella will be welcomed in the Municipal Palace by the Mayor of Helsinki, Jan Vapaavuori. In that circumstance, he'll sign the Book of Honor, and have a lunch in his honor offered by the Mayor, who will deliver the Honorary Medal of the City of Helsinki to President Mattarella.
 Subsequently, Mattarella will head to the Monumental Cemetery of Hietaniemi, welcomed by the Commander of the Jaegaer Guard, Colonel Ahti Kurvinen, for depositing two crowns respectively at the Cross of Heroes at Hietaniemi and at the Monument to Marshal Carl Gustav Emil Mannerheim. During the day, the President will also visit the Museum of Design, where he will be welcomed by the Director of the Museum, Jukka Savolainen. On the 28th morning, he'll meet Prime Minister Sipilä.
The visit of President Mattarella takes on particular significance since 2017 marks the celebrations of the centenary of the country's independence from Russia in 1917
From 1946 onwards, state visits to Finland by Presidents of the Italian Republic amounted to the present at four: the first of President Scalfaro in Finland in September 1993, followed by the visit of President Ciampi in September 1999, of President Napolitano in September 2008.
 Curiously, it seems that September is the  preferred month. The last visit of a Finnish president to Italy dates back to November 2014 when Sauli Niinistö made a visit during which he met with President Giorgio Napolitano. The first State visit to Italy of a Finnish President dates from 27 January to 1 February 1971 with President Urho Kekkonen, followed by Martti Ahtisaari, 28-29 January 1997, and by Mrs. Tarja Halonen, 7-9 September 2010.